Kangana Ranaut has been controversy's favourite kid lately. Though a first generation actress, her non-compliance to play by the industry rules has often landed in trouble. The Simran star is in the news again and this time it is because her ambitious project: Manikarnika is in trouble. Well, just like her contemporary Deepika Padukone, Kangy has miffed some Hindu right wing activists group who wants the makers to stop filming the movie as they fear that historical facts are not being depicted accurately in the movie.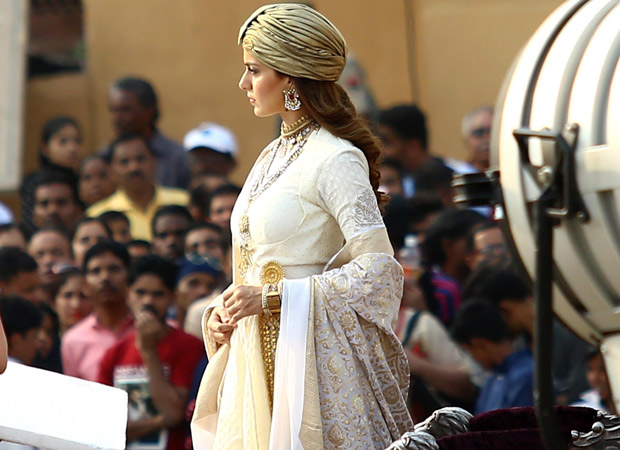 According to a daily, the group 'Sarva Brahmin Mahasabha' organised a press conference where in they stated that only after the makers assure that there is no distortion of historical facts, will the movie be allowed to be made and released. Well, this brings us back to the infamous Karni Sena - Padmaavat controversy, doesn't it?
State president Suresh Mishra of the fringe group said that according to their sources, the filmmaker is shooting a love song between Rani Laxmibai played by Kangana and a British agent from East India Company which is against the history. They also feel that the movie is being made on the controversial book Rani by Jaishree Misra. The president further said that they need information of all the scenes from the writers of the film. They also added that if the government does not intervene and comply with their request the issue might blow up like Padmaavat.
Kangana seems unfazed by this controversy as she was last snapped in the city for a special screening of Akshay Kumar, Sonam Kapoor and Radhika Apte's Pad Man. Her last outings Rangoon and Simran were box office flops and hence she desperately needs a hit to make a smashing come back. Stay tuned on this space for more information on the film.