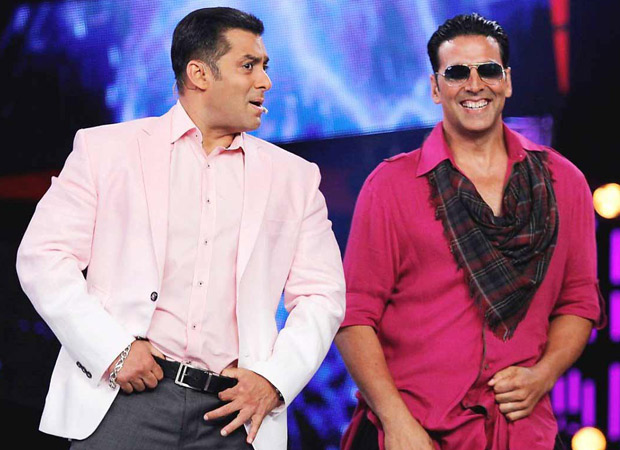 Akshay Kumar's spiralling superstardom threatens to hit a new high, what with reliable reports from sources in the know insisting that the Toilet: Ek Prem Katha star will take over Bigg Boss from Salman Khan from the forthcoming season of the ongoing show.
And if you are looking for a sensational squabble between the two superstars regarding the job on the hot seat, then look elsewhere. Apparently the transition from one superstar to the other is going to be "very smooth,".
Says the source, "Salman has been wanting to opt out from Bigg Boss for some years now. Every year, he announces he won't do Bigg Boss as it impinges on his other commitments and makes a heavy demand on his time. But now, he is seriously not keen to go on. Akshay Kumar, with his huge connect with the masses, is seen as the best replacement."
While the nitty-gritty and details of the change are yet to emerge, it is very clear that it won't be easy to get Akshay on board.
"But Colors (the channel that airs Bigg Boss) and Endemol (the show's producers) are very keen to get Akshay. They will get him," says the source.
Wait and Watch.