Hrithik Roshan FINALLY reacts to the charges pressed against his Super 30 director Vikas Bahl and lashes out on him in the strictest manner. He claims that this matter is extremely serious and should not be hushed or brushed under the carpet. He demanded that all proven offenders need to be punished and victims need to be empowered and supported. He does not spare Bahl in his speech and claims that now it is impossible to work with him. He claims that since he is not here, he has access to sporadic information and so have asked the producers of Super 30 to take stock of this. Hrithik did not just stop here but wants a stringent action to be taken against Vikas. He urges that no one committing this grave offence should get away scot free. Earlier today, Hrithik told press that he needs to take stock of things and is not aware of the matter at hand. But after few hours he took to Twitter and lashed out on Bahl publicly.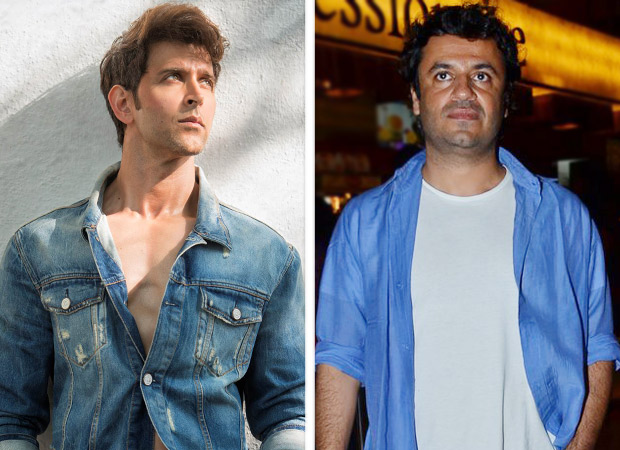 Super 30 is the last shot film of Phantom Productions. Just a couple of days ago, Anurag Kashyap left us shell shocked by announcing that their company is dissolved and yesterday even took to Twitter to admit that his co-partner Bahl is a sex offender. Phantom's third partner Vikramaditya Motwane too released a statement supporting Anurag and blasting Bahl. Looks like, the industry has blacklisted him because the allegations put against him by a female member of the company's crew have turned out to be true.
Interestingly, Hrithik was slammed for not taking a stand after Kangana Ranaut gave her statement on Bahl (since she had worked with him in Queen). There was a connection made between Hrithik and Kangana because they have a history together, and were embroiled in legal matter too. But with Hrithik's statement, there seems to certain clarity. Bollywood has finally woken up to #MeToo movement and is seriously considering taking stringent action against Bahl and other sex offenders.
— Hrithik Roshan (@iHrithik) October 8, 2018
Also Read: EXCLUSIVE: "During Queen, Vikas Bahl tried to sexually harass me; asked me to share his room"– Nayani Dixit