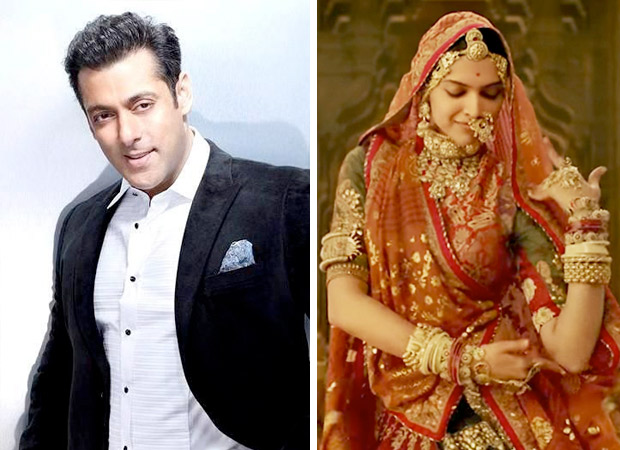 It has been a tough time for the makers of Padmavati especially director Sanjay Leela Bhansali. The film has been in headlines since it was announced. While the film is all set to be released next month, protests against the film are just increasing day by day. In the wake of the controversy, on Monday, the Indian Film and TV Directors Association (IFTDA) held a press conference to extend support to the movie and its director Sanjay Leela Bhansali at Club Millenium in Mumbai.
While the film fraternity is extending their support, Salman Khan has also spoken up in support of the filmmaker. The actor, who has worked with Bhansali in Khamoshi, Hum Dil De Chuke Sanam and Saawariya, has backed the filmmaker stating that the film should not be judged before it is seen.
Speaking to News 18, Salman Khan said, "I believe we have censor board (Central Board of Film Certification) who will take the decision. Sanjay Leela Bhansali makes lovely films and there is nothing wrong with his movies. Heroines look good in his films. There is no vulgarity or disgust in his films. You should see his prior track record that he would never portray anything in the bad light."
Salman Khan added, "No decision should be made without seeing the film Padmavati."
Rajput groups and some BJP members have accused Sanjay Leela Bhansali of distorting facts stating that there is a rumoured dream sequence between Alauddin Khilji and Rani Padmavati, when in real life they had never even met. Although Bhansali has himself clarified everything, the protests haven't stopped.
Padmavati starring Deepika Padukone, Shahid Kapoor and Ranveer Singh is scheduled to be released on December 1.
#SalmanBacksPadmavati Listen in to what @BeingSalmanKhan said.#India360 with @ArunodayM pic.twitter.com/zEFT0CDwCo
— News18 (@CNNnews18) November 13, 2017