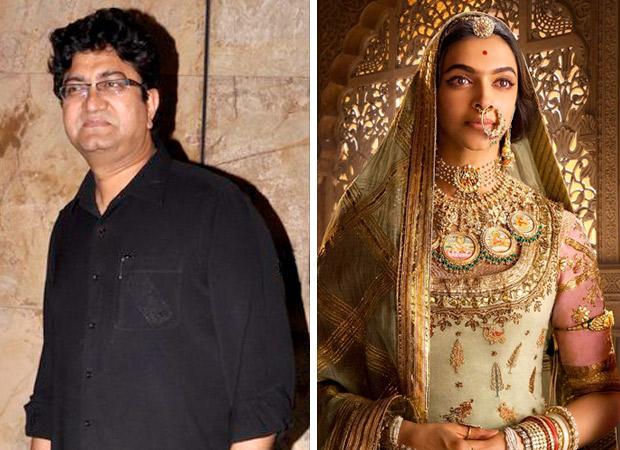 While the woes for Padmavati continue with the release date still being a dilemma, we now hear that CBFC has taken a major step towards reviewing the film. Last we heard that Padmavati was stuck at the board awaiting its certification because of which the film's release date was pushed further. In order to ensure that the film doesn't get entangled in yet another controversy, we hear that CBFC chief Prasoon Joshi is taking help of historians.
For the uninitiated, since its inception, Padmavati was caught in a row with Rajasthani activists who alleged that the director of the film Sanjay Leela Bhansali has distorted history in his film. However, Sanjay has time and again denied these allegations and had once even stated that his film is based on the poem titled 'Padmavat' written by Malik Muhammad Jayasi. Yet the protests didn't stop with later politicians joining these activists in their movement and announcing bounty on the actors.
Now, as the film's release date continues to be in quandary, the CBFC, in order to avoid any further controversy over historical facts, has decided to invite two history professors from Rajasthan University, that is, R S Khangarot from Agrawal College in Jaipur and the retired B L Gupta to be a part of the review panel. Khangarot asserted the same stating that he indeed received a call from Joshi who sought his opinion on the film and he too confirmed his presence by stating that he is free to review the film next week. R S Khangarot also revealed that his communication with Joshi was only verbal as there has been no written communication on the same by far.
On the other hand, B L Gupta has maintained that he wouldn't let anything affect his opinion on the film except that he would review the film based on the best of his historical knowledge. He maintained that he would be able to make any opinion on the film only after watching it.
As for Padmavati, it stars Deepika Padukone as Rani Padmini along with Shahid Kapoor as Raja Rawal Ratan Singh and Ranveer Singh in the role of antagonist Alauddin Khilji.