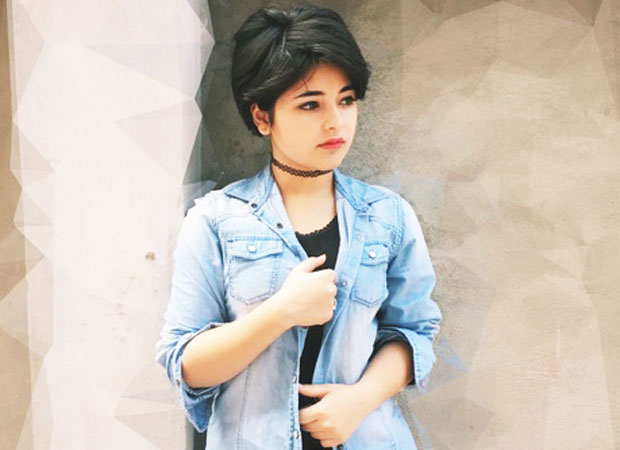 With the Aamir Khan starrer Dangal been declared a blockbuster, it has done miracles to everyone's career. One such 'star' of the film happens to be the young Zaira Wasim, who portrayed the role of younger version of Geeta Phogat. Recently, Zaira Wasim took to the social media and posted a rather mysterious 'open letter' in which she has profusely apologised for her recent actions. Rumors have it that, it was Zaira Wasim's recent meeting with Mehbooba Mufti (the Chief Minister of Jammu & Kashmir) which led to her being trolled online.
The mysterious cryptic post on Zaira Wasim's page read the following:
"This is an open confession/apology. I know that many people have been offended and displeased by my recent actions or by the people I have recently met. I want to apologise to all those people who I've unintentionally hurt and I want them to know that I understand their sentiments behind it especially considering that what had happened over the past 6 months but I hope people can also understand there are certain circumstances that emerge which one cannot control and I hope people still remember that I'm a just a 16 year old girl and I hope you treat me accordingly. I'm sorry for what I did but it was not a deliberate decision and I really hope people can forgive me.
There are few more things which are very important and I want to clear them as well. The first and foremost thing is that I am being projected as a role model for Kashmiri Youth. I want to make it very clear that I do not want anyone to follow in my footsteps or even consider me as a role model. I'm not proud of what I'm doing and I want everyone, especially the Youth to know that there are real role models out there whether they be in this time or in our history. To even consider me as a role model would be disgracing them and their disgrace would be OUR DISGRACE! I do not wish to start an argument here, this was a just a mere confession from my end which I really wanted people to know. May Allah bless us and guide us."
The latest update on the same is that, Zaira Wasim deleted the mysterious open letter from her social media account. This makes one wonder if she had posted the letter under pressure from certain elements or was her account hacked by someone. Watch this space for further updates.