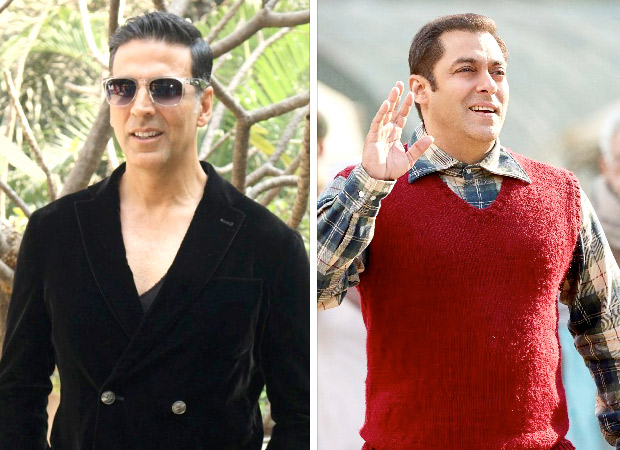 When the casting of Tubelight was announced, all eyes were eagerly waiting to see the magic that will be recreated by Kabir Khan and Salman Khan. However, yet another element of surprise was the presence of Sohail Khan, Salman's real life brother in the film. However, Kabir recently revealed that Sohail wasn't the first choice for the role.
Yes, Kabir Khan, whilst scripting had a few actors in his mind and one of the leading contenders was none other than Akshay Kumar. Kabir Khan maintained that there was no plan of taking Salman's brother initially, since he wanted to bring forth the chemistry between two different actors on screen. However, the filmmaker also added that this was the plan during the scripting stage but even before the casting process could be done, Kabir mentioned that he was convinced by Sohail Khan.
Salman Khan, who was excited about the same, also mentioned that his emotions came out naturally considering that Sohail Khan is his real life brother. On the other hand, Kabir Khan was impressed with the kind of hard work and efforts that Sohail put in to do his role with conviction.
Tubelight, that also marks the debut of Chinese actress Zhu Zhu, is a period drama set at the backdrop of the Sino-Indian war. It is slated to release worldwide during Eid.