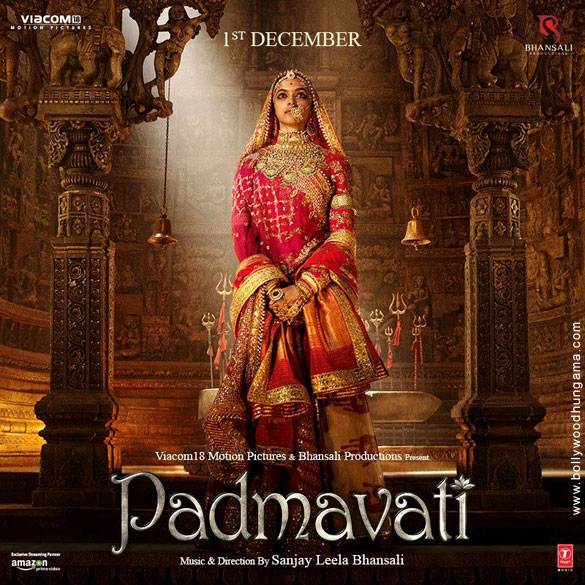 The troubles of the upcoming period action film Padmavati only seem to be getting more. In fact, the problems are increasing manifold. It all began when Sri Rajput Karni Sena started objecting to the film on the grounds that it distorts Rajput history. Very soon, their project gathered momentum and in no time, the ruling party BJP also joined in the fray. The chief ministers of Rajasthan, Madhya Pradesh, Uttar Pradesh and Punjab too recently raised objections to the film's content.
And now, the state of Gujarat too has come forward. The government of the state has placed a ban on the film and has even sent an official letter stating the same. It is signed by K L Patel, the joint secretary to government and it makes it clear that all the cinema theatres in Gujarat don't have the required permission to exhibit Padmavati.
Chief Minister Vijay Rupani spoke to the media and said that the ban was placed to avoid law and order problems in the state at a time when elections are round the corner. The state goes to the polls on December 9 and December 14. The counting of votes and declaration of results will take place on December 18. Vijay Rupani also added that on the basis of the advice given by the state home department, they decided not to allow the screening of Padmavati till the objectionable portions of the film are removed.
With five major states banning the release of Padmavati, it will become a difficult task for the film to rake in moolah at the box office. Also, the film that was supposed to release on December 1 has now been postponed indefinitely. Reports claim that the film will release only in 2018, either in January or February.
Padmavati stars Ranveer Singh, Deepika Padukone and Shahid Kapoor in lead roles of Alauddin Khilji, Rani Padmini and Raja Rawal Ratan Singh respectively.