Gul Panag recently revealed that she had a baby, his name is Nihal and he is six months old. It is surprising that despite being a celebrity and all, she has been pretty secretive about her baby and that is commendable. Gul managed to keep her baby under wraps and disclosed this secret only when she wanted to. In an interview to a daily she revealed that she did not want unwanted attention towards her kid and was wary of unwanted attention. Her husband Rishi Attari too seconded this thought and wanted to steer clear from unnecessary focus on their kid. She said that every individual has the right to decide when to have kids, notwithstanding the pressures of society. Gul got married in 2011 and had a baby this year.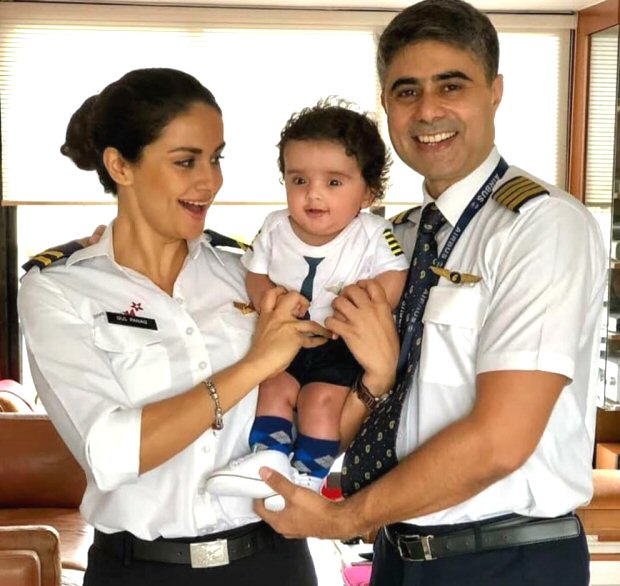 Revealing some more about her journey to motherhood she said that her baby boy was born prematurely. It is thus natural that she was more protective towards him. She said that it is fun getting adjusted to the feeding and sleep patterns of a child and it is quite enjoyable to see him laugh, giggle and gurgle! It is impressive how Gul managed to keep her pregnancy and child under wraps for so long. We wish her all the happiness in this new phase of her life and hope that she enjoys this phase to the fullest! It is to be noted that she had baby at the age of 39 and therefore advocated that women should have kids only when they are ready.
Gul is known for her love for bikes, penchant for adventure and travelling. She has done movies like Nagesh Kukunoor's Dor and was also seen in Hello.