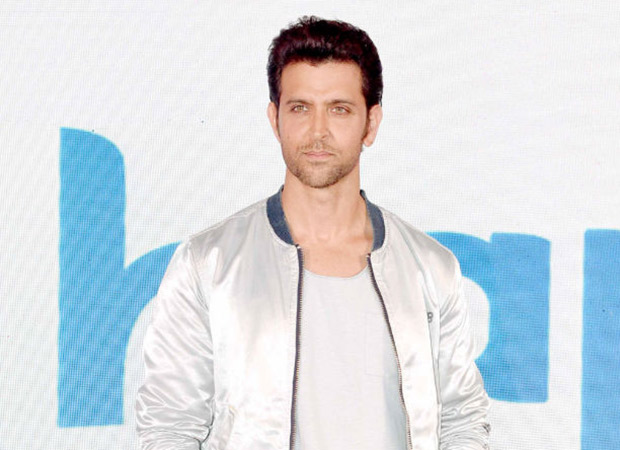 When Ben Kingsley immortalized Gandhi he didn't get an opportunity to study the icon first-hand. But Hrithik Roshan who will play the mathematical genius Anand Kumar is not letting go of the opportunity to play Anand as authentically as possible. Reliable sources close to the project tell us that that Hrithik Roshan will spend considerable time in Anand Kumar's work place and home in Patna.
"Hrithik will take time off from his other commitments to play Anand Kumar. He will quietly visit Anand in Patna and observe him from close quarters. This will include visits to his home where Hrithik will spend time with Anand's family. Hrithik will also learn to solve actual theorems from Anand, so he will look authentic while teaching and writing in the classroom", says the source.
Interestingly Hrithik Roshan will hire a voice coach to train him in the Bihari sing-song speech. Says Anand, "I speak in a particular way. You may call it a Bihari accent although there is no language called 'Bihari' but yes; Hrithik who is most metropolitan in his bearing and language will unlearn many of his sophisticated manners in the quest to find my personality in his own. We are definitely spending time together."
Anand who recently won Rs 25 lakhs for his educational funds on Kaun Banega Crorepati says the film industry is filled with the highest calibre of talent. "From Amitabh Bachchan to Hrithik Roshan, the belief that the film industry is not be trusted and that it's filled with opportunists and greedy people has been disproven. I feel blessed to know people like Bachchan Saab."
Incidentally Anand's appearance on KBC garnered the highest TRPs for the show during the current season. "Sab oopar wale ki dua hai. Now I am looking forward to the bio-pic. I don't mind Hrithik Roshan singing a song or two when he's playing me," chuckles the maths guru.
In the meanwhile, director Vikas Bahl, mired recently in a sex scandal, has been served a stern warning by his partners at Phantom, the company that helms Bahl's bio-pic on mathematician Anand Kumar.
A source reveals that Vikas was "brought back from the dead. After he was accused of sexual misdemeanour, Vikas's partners Anurag Kashyap, Vikram Motwane and Madhu Mantena agreed it was time to take a break from the partnership."
But then the opportunity to make a biopic on Anand Kumar (to be titled Anand, if Hrishikesh Mukerjee's film of that name doesn't claim copyrights, or else the film may be titled Gannit, meaning Maths) came along. Says the source, "Vikas got the opportunity on condition that he mends his philandering ways. There were way too many women friends and too much womanizing. The Anand Kumar bio-pic is Vikas Bahl's do-or-die effort to rebuild his crumbled career."