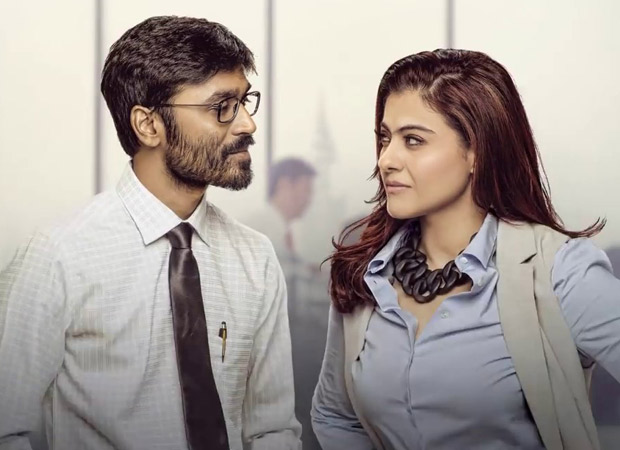 The arrogant ruthless ballsy female entrepreneurial tycoon and her gutsy male employee who takes her on - that's the basic blueprint of VIP 2, the Tamil film featuring Dhanush and Kajol directed by Soundarya Rajinikanth, now being force-streamed into Hindi to cash in on Kajol's presence in the cast.
While we can endlessly debate the pros and cons of such forced translocation we can safely say VIP 2 looks not the least inviting or novel and certainly not worthy of either Kajol or Dhanush's formidable and reputation. The basic plot seems to have been borrowed from the 1994 Sridevi-Anil Kapoor starrer Laadla, a remake of a super hit Kannada, Tamil, Telugu film remarkable for casting the leading lady as an unscrupulous businesswoman.
Would the same concept work in 2017 when ambition in a woman is no longer seen as something sinful, especially in a dubbed Hindi avatar which sounds awfully artificial and stilted in the trailer. But apparently the director and leading man seem to think the presence of Kajol in the project ensures them a pan-India audience.
If you've seen how embarrassingly obsequious filmmaker Soundarya Rajinikanth and Dhanush are to Kajol at the promotional events of VIP 2 you must be wondering, not for the first time, why South Indian heavyweights have to act so grateful when a Bollywood actress agrees to be a part of a Tamil or Telugu film.
It's almost as the Bollywood actress is doing the South Indian film industry a favour. Please guys, act less star-stuck. You are THE Rajinikanth's daughter and son-in-law.