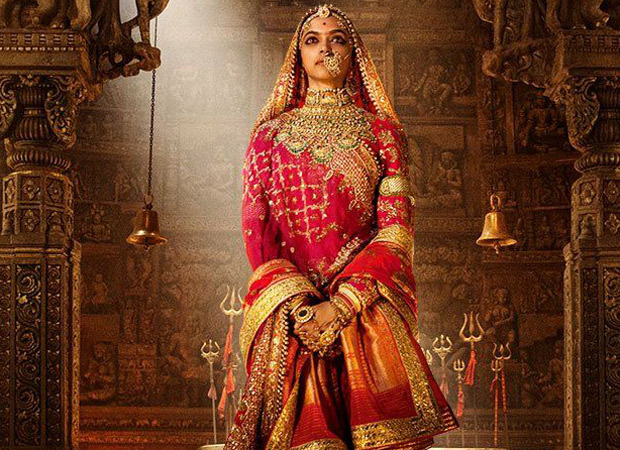 With the latest first look of Deepika Padukone from the film Padmavati creating waves all over, B-town fans can gear up for yet another set of good news about the film. The makers have finalized the teaser release date of the film and the fans can get a sneak peek into the film by the end of Navratri.
Interestingly, the first look of Padmavati was unveiled on the first day of Navratri. Now, on the tenth day of the festivity, that is Dussehra, the makers will release the teaser of the film. The reason behind the same is that Sanjay Leela Bhansali wanted to release the crucial glimpses of his magnum opus during the auspicious occasion. In fact, during the celebrations that will continue for another week, the audience can also expect to see the first looks of Shahid Kapoor who plays Raja Rawal Ratan Singh as well as the antagonist Ranveer Singh, who essays the role of Alauddin Khilji in the film.
Furthermore, talking about the first look of Deepika Padukone, it is being said that the director-producer was quite firm on maintaining the fact that he wanted to release the poster on the day of Devi Stapna [first day of Navratri] because of its relevance. The role essayed by Deepika in the film which is that of Queen Padmini is considered to be an example of a strong persona and is offered referred to as the Goddess Rani owing to her valour. Hence he thought this would be an apt occasion for the same.
Padmavati has been in news ever since its inception owing to the furore it created as it not only brought back the Bajirao Mastani couple in a completely different avatar but also because Deepika Padukone is paired opposite Shahid Kapoor for the first time. The film, despite its various setbacks, will finally release this year. Though the release date has been pushed further by a month, the film is all set to release on December 1.