Amidst controversies, the film Mulk that features Rishi Kapoor and Taapsee Pannu in lead roles released this week. While it will release worldwide in theatres today, the Pakistani audiences won't be having access to the same. The Pakistani film censor board has banned its release, calling it Anti-Muslim. However, director of the film Anubhav Sinha has expressed his disappointment over the decision on social media wherein he has also urged the Pakistani audiences to watch it.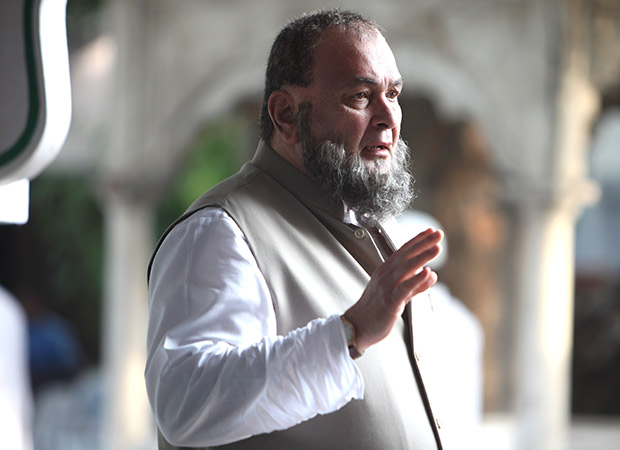 Anubhav Sinha has taken to Twitter to share an open letter about Mulk wherein he has denied claims that the film is Anti-Indian or Anti-Pakistani. He has maintained that the film promotes the message of Love that exists between Hindus and Muslims. He has also urged the Pakistani audiences to find a way to watch his film even if it means they can't watch legally. Here's the glimpse of Sinha's letter about the Taapsee Pannu, Rishi Kapoor starrer.
A letter to Pakistan. Sorry a question really!!! #MULK in Theaters tomorrow. pic.twitter.com/Ak1MogByWK
— Anubhav Sinha (@anubhavsinha) August 2, 2018
The excerpt from the letter said, "I remember the day the trailer came out in India and also many in Pakistan wrote against it. Some in India thought it was pro Muslim and some in Pakistan thought it stereotyped Muslims. Contradictory but true. I kept insisting the film was about LOVE. Love amongst Hindus and Muslims. Now the word is out. The press has seen it and the audiences in the UAE too has seen it. It is not pro Muslim or Anti Muslim. Pro Pakistan or Anti Pakistan. It is about love that all of us as individuals should have, amongst us. It is about You. It is about Me. You have Hindus as a minority in your country and we have Muslims as a minority in ours. We all must work towards coexisting in peace and harmony.(sic)"
He further added, "Here is my question to you. Why is it so that they do NOT want you to see the film that talks about co-existence. I know, sooner or later, you will have access to the film. Please do watch it and give me your opinion WHY DID THE PAKISTAN CENSOR BOARD ban the film. I really wanted you to see this film legally but do watch it illegally if you must, though our digital team at home is working hard to stop all piracy."
Directed by Anubhav Sinha, Mulk also stars Prateik Babbar, Neena Gupta, Rajat Kapoor amongst others.
Also Read: Subhash K Jha speaks about Mulk