Just a few days ago, Parineeti Chopra was all over the news after the release of the Namastey England poster. And now, the actress is all set to jump to another project. Yes, Parineeti Chopra is all set to start with the Akshay Kumar starrer Kesari.
Interestingly, this will be the first time where the actress will share screen space with the action superstar. Parineeti Chopra is expected to play the wife of Akshay in this period war drama. While Akshay has already kicked off the film in Wai, the actress recently joined the actor for the same. In fact, Parineeti, who is quite active on social media, took to the platform to share about the same.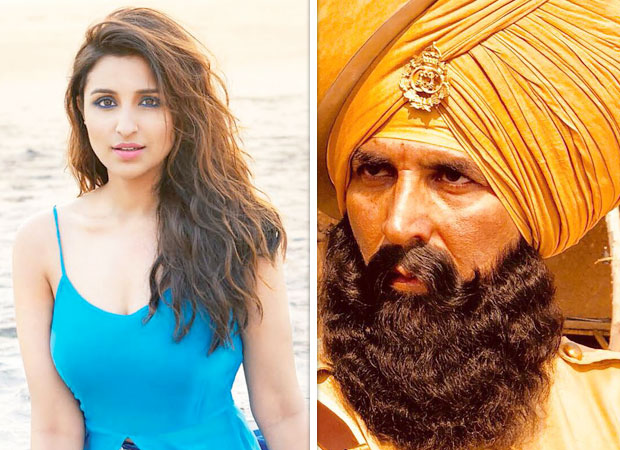 Parineeti Chopra has been adding details on her Instagram stories since the past few hours. From giving a brief sneak peek of the chopper she was set to fly in to sharing a picturesque image of Wai, Parineeti has been sharing these photos on the platform. The actress however is not divulging too many details.
Parineeti Chopra earlier had maintained that she would be juggling between the two shoots – Namastey England and Kesari. However, it is speculated that the team of Namastey England may currently be on a break.
Their lead actor Arjun Kapoor recently is away from his work commitments owing to the death of Sridevi. The veteran star was Kapoor's step-mother and the actor returned to the city for her last rites. Reportedly, the team of Arjun's next has given him time to recover from the traumatic demise in his family,
In the meanwhile, it is being said that Parineeti Chopra may have decided to kick off her other venture Kesari. The actress had earlier also stated that she wanted to complete both her films on time.
Kesari is a period drama, produced by Karan Johar and is based on real life incident – Battle of Sargarhi between the Sikhs and Pashtun tribes in 1897. Akshay Kumar essays the role of Havildar Singh who led the pack.
Also Read: Akshay Kumar shoots with kids playing Aghanis in Kesari