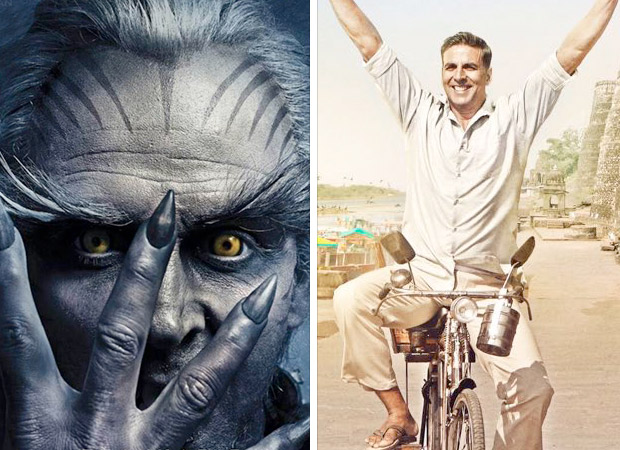 Nine days ago, the industry, trade and fans got stunned when it was announced that Akshay Kumar's PadMan, that was originally to release on April 13, 2018, has been preponed to January 26. The reason for the shock was because it was the day 2.0 was scheduled to release. 2.0 is the biggest film of India at present and besides Rajinikanth and Amy Jackson, it stars Akshay Kumar himself! A clash of two big films is anyways perceived as a bad idea and in this case, both films had the same actor. It was seen as a suicidal move.
However, Akshay Kumar has now come out and given a clarification on this alleged clash. He expressed surprise over people speculating that 2.0 and PadMan will clash. He asked why he would clash with his own film. At the same time however, he said that as of now, 2.0's release date is not fixed. He also admitted if 2.0 makers announce a Republic Day release, then he won't release PadMan on that day.
The industry can now heave a sigh of relief on knowing that 2.0-PadMan clash won't happen. But the suspense is still maintained over the release date of 2.0. Trade is hoping that the makers announce the release date of this sci-fi soon.
PadMan is inspired from the life of Arunachalam Muruganantham who revolutionised the concept of menstrual hygiene in rural India by creating a low-cost sanitary napkins machine. It is inspired from a short story written by Twinkle Khanna in the book 'The Legend Of Lakshmi Prasad'. Starring Sonam Kapoor and Radhika Apte, it is directed by R Balki.