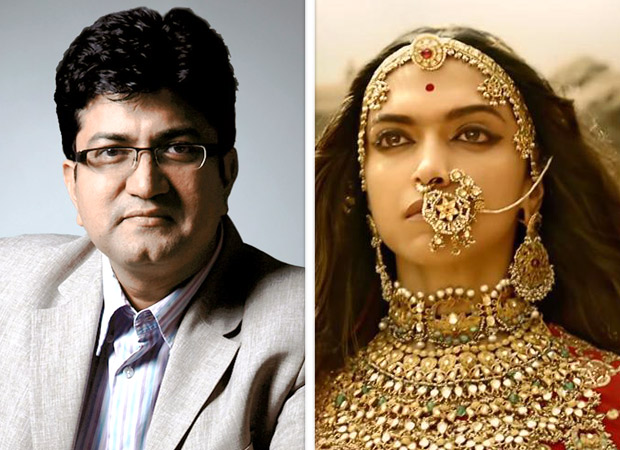 The media and Bollywood fans got a bit of jolt yesterday when it came to light that two news channel editors, Arnab Goswami of Republic and Rajat Sharma of India TV, got a chance to see the upcoming period film Padmavati. Arnab Goswami especially went all out as he started talking about the various scenes of the film, including the climax. The Padmavati makers probably showed the film to give out a message that their film doesn't hurt the sentiments of the Rajputs and to hopefully lessen the protests that the film is facing.
However, this new strategy has hurt the Central Board of Film Certification (CBFC). Its chairman Prasoon Joshi has expressed displeasure over the fact that Padmavati was screened for the media even before getting a Censor certificate. He believed that such a move compromises the role of the CBFC and it's not good in the long run. He further said that it's myopic to treat certification process haphazardly as per the convenience of the makers. He was amused that on one hand, the filmmakers hold CBFC responsible for the mess and pressurize to accelerate the Censor process. But on the other hand, they try to subvert the very process. Hence, this decision to screen Padmavati for two news channels can set an opportunistic precedent, according to Prasoon Joshi.
Yesterday, it also came to light that the Censor process of Padmavati couldn't get complete due to the application being incomplete. On this, Prasoon Joshi opened up that the film came up for review earlier this week. The makers however left the paper work incomplete. The disclaimer on whether the film is a work of fiction or is historical was left blank.
Padmavati stars Ranveer Singh, Deepika Padukone and Shahid Kapoor. It is directed by Sanjay Leela Bhansali and releases on December 1.