Priyanka Chopra and Nick Jonas are now man and wife and it is amazing to see how their love story shaped up so beautifully. PC's wedding was nothing short of a fairy-tale and the pics that have come out make her fans totally included in this amazing love saga. After the wedding and a reception in Delhi, Priyanka dived right into work as she made an appearance at NDTV show where she spoke about her whirlwind romance, subsequent engagement and marriage with him. She also spoke about the trolls targeting her for marrying Nick Jonas. While she will be hosting a reception in Mumbai for her film friends on December 15 or 16, she will be shooting for her movie The Sky Is Pink with Farhan Akhtar and Zaira Wasim. She will go on honeymoon only to ring in New Years with her hubby, who's gonna surprise her with the location?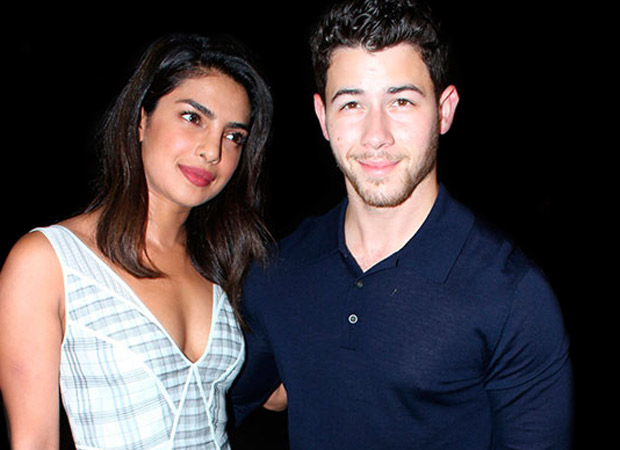 Priyanka opened up to NDTV about the same and said, "I have no idea. Right now, I have just work commitments this whole month."  She added, "And I don't know. We still haven't figured out where. I think it's going to be a surprise though. I think that's what my husband's planning." She also had an advice for everyone who is getting married. Especially, women. She said, "I would just tell brides out there, whatever your priority is, is right. It doesn't matter if your priority is work, that's right. If your priority is honeymoon, that's right. If your priority is doing nothing, that's right too. 'Cause as newlyweds, it's really your turn. you get to do whatever you want. And with us, these are the choices we took that work for us."
While it is not official yet, Priyanka will be seen in Heera Mandi where she will play a powerful pimp Gangubai Kothewali. The film is helmed by Sanjay Leela Bhansali.
Also Read: Priyanka Chopra and Nick Jonas Wedding: Nick's speech leaves Priyanka overwhelmed