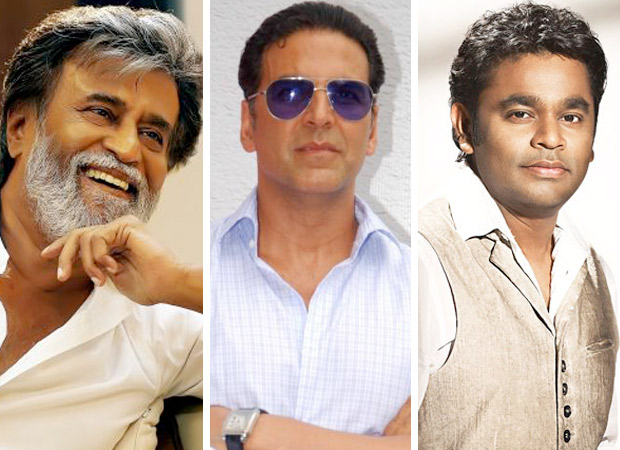 Rajinikanth and Akshay Kumar the mega-stars of 2: 0 are all set for a mega-event. They will make their first post-completion appearance together in Dubai on the evening of 27 October at the posh Burj Khalifa.
While details of what is being touted as the "biggest musical launch ever" are being kept under wraps we can very confidently reveal that A R Rahman would be performing live for the audience.
Says a source from the Robot team "We are not supposed to talk about the event at all. Yes, it is being held at the Burj Khalifa and yes, Rahman is performing. Rajini Sir and Akshay Sir are also expected to take to the stage for a 'duo-logue' on working together. In addition there will be audio-visuals of the film's songs."
And therein lies the problem. Rahman, it seems, is not ready with the Hindi versions of the songs. So only the Tamil version of the songs would be played.
There is also a pall of uncertainty hanging over the two superstars' presence. Says the source, "We are not sure if both Rajinikanth and Akshay Kumar will make it to the Dubai event."
Director Shankar and Rajinikanth have invited their buddy Kamal Haasan for the music launch in Dubai. The superstar, who is currently making space in his packed schedule for a political career, has promised to be present.
Says a source, "Shankar likes to attract global attention at his music launch. For the music release of I he had invited Arnold Schwarzenegger. For 2:0 he wants Rajini and Kamal on the same platform."