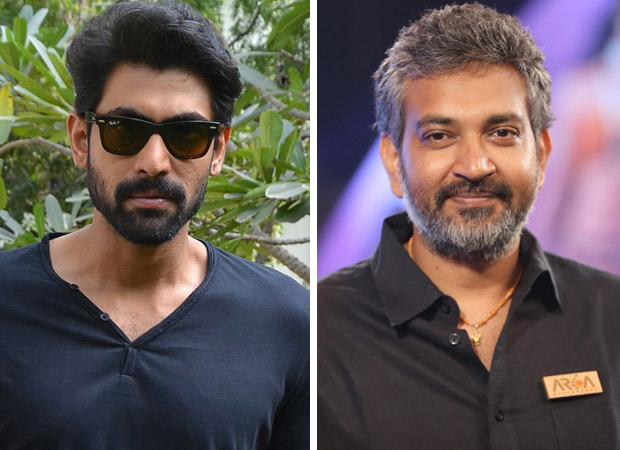 One of the highly anticipated films of the year 2017 is SS Rajamouli's Bahubali - The Conclusion. The first part Bahubali - The Beginning broke several box office records and was a blockbuster last year. With the sequel releasing next week, fans are eagerly waiting to get the answer to the question, "Why Kattappa killed Bahubali?"
As the film is approaching its release date, it is already facing a major bump in Karnataka. Many pro-Kannada organizations have imposed a ban on the film Karnataka. They have demanded an apology from actor Sathyaraj who plays of Kattapa in the film for some controversial remarks he had several years ago on the Cauvery row.  At a protest meet in Tamil Nadu during a water sharing dispute between Karnataka and Tamil Nadu, Sathyaraj had shared some remarks on pro-Kannada groups and activist Vatal Nagaraj. Now, the activist has been leading the campaign to stop the screening the film across the state.
Rana Daggubati, who plays the mighty Bhallala Deva in the magnum opus franchise, addressed the issue. Talking about his comments, he said that Satyaraj made those comments 10 years ago. Even Bahubali part 1had released in Karnataka and everybody loved it. It was huge in Karnataka. He added that the activists are just trying to make news again.
Speaking to a leading news channel, director SS Rajamouli expressed his disappointment. He said that the ban is a sad thing and the entire team of the film was shocked to see that on social media. Talking about Satyaraj, he said that he has worked with him for almost five years and he could have never ever imagined him as a person who could try to hurt someone. When they came across the videos shared on social media platforms about Satyaraj's remarks, they started to inquire about it. It turned that the comments Mr Satyaraj had made were nine years ago.
Addressing a number of Satyaraj's films releasing post the comment, Rajamouli informed that about 30 films of his were released in Karnataka including part one of Bahubali. He said that during that period no one had problems with that. Suddenly, they are raking up the issue at this point in time is not right.
SS Rajamouli also said that any kind of ban won't affect Satyaraj in anyway. He said that Sathyaraj is neither the director of the film, writer or producer or the hero. Satyaraj is just a supporting actor who has acted in the film and took his remuneration and went away. Rajamouli added that whatever people do against Bahubali 2 will not affect Satyaraj in any manner. It is sad. He hoped that people will understand the issue and it will be resolved soon.
Bahubali producer Shobu Yarlagadda also addressed the ban issue stating that it won't affect Sathyaraj in any way. If at all, it only affects the film, which has nothing to with Sathyaraj or his opinion.
Directed by SS Rajamouli, Bahubali - The Conclusion stars Prabhas, Rana Daggubati, Anushka Shetty, Tamannaah Bhatia, Sathyaraj and Ramya Krishnan. The film is slated to release on April 28 this year.