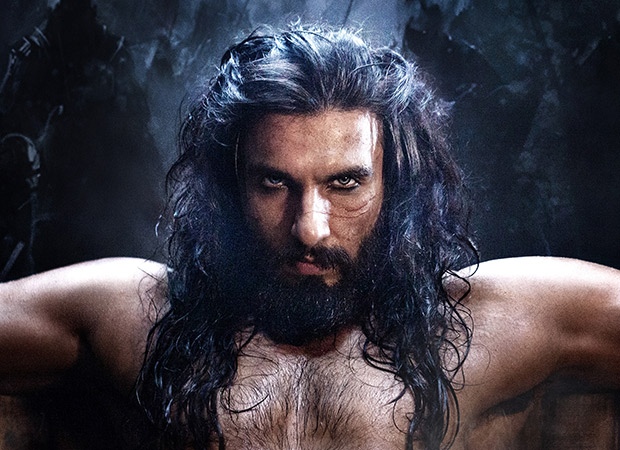 Filmmaker Sanjay Leela Bhansali's upcoming magnum opus film Padmavati continues to make headlines. The film is embroiled in a spate of controversies as certain fringe groups and politicians are protesting against it. While some are outraged over Deepika Padukone's comments when she called India as a regressed nation, some want the film to be banned for allegedly distorting historical facts. And some want Bharat Bandh on December 1.
Ranveer Singh, who is essaying the role of Sultan Alauddin Khilji, has come forward in support of his director Sanjay Leela Bhansali and his vision. The actor, who has previously worked with the filmmaker in Ram Leela and Bajirao Mastani, recently spoke to a leading tabloid about the film and controversy surrounding it.
Speaking about Bhansali and his safety, Ranveer Singh said that the whole situation has been tough for the filmmaker and the entire team. He is really concerned about Sanjay Leela Bhansali as he has done a lot for the film. He said that it has been difficult for the filmmaker considering he worked hard, put in a lot of effort, suffered, sacrificed a lot and fought for the film. He added that no one's feelings can be compared to what Bhansali is going through.
Talking about the whole Padmavati row, Ranveer further said that he stands by Sanjay Leela Bhansali and is 200 percent with the film. He said he stands by filmmaker's vision as Bhansali has done everything to bring to the big screen.
Lastly, Ranveer added that his only request is for the audience and everyone, who are concerned about the film, should watch the film first. He said that people should not doubt Sanjay Leela Bhansali as he is a brilliant filmmaker who has a lot of respect for the Indian culture and heritage. He said that Bhansali would never imagine hurting anyone's sentiments. He called Sanjay Leela Bhansali, a good man with good intentions.
In the wake of the controversy, the Indian Film and TV Directors Association (IFTDA) along with CINTAA, other film industry members have extended their support to the movie and its director Sanjay Leela Bhansali. Salman Khan, Jacqueline Fernandez, Farhan Akhtar, Sushant Singh Rajput, Sidharth Malhotra are few of those members who have backed the filmmaker and are supporting the film.
Padmavati starring Deepika Padukone, Shahid Kapoor and Ranveer Singh is scheduled to be released on December 1.