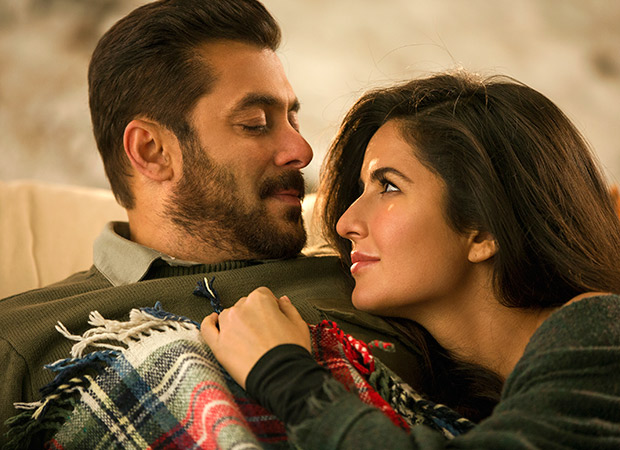 Over the years we have seen Bollywood films being made on grander scales as budgets for films keep increasing. However, it is always a matter of sheer wit and experience on the part of filmmakers and producers to keep a project's budget in check so as to ensure good box office returns and profits. But, every now and then there are exceptions to the trend of low budget flicks that spare no expense in developing an entertainer that not just enthrals the viewers but also leaves them awestruck. And one such release is the Salman Khan – Katrina Kaif starrer Tiger Zinda Hai.
The film, directed by Ali Abbas Zafar which is slated to hit screens in the domestic market tomorrow we hear has been made on a massive budget of a whopping Rs. 150 cr. In fact the makers of the film Yash Raj Films have shelled out a massive Rs. 130 cr as the cost of production with an additional Rs. 20 cr being spent on print and publicity for Tiger Zinda Hai. Combined together the total cost of Tiger Zinda Hai ranks the film as the second costliest production venture in Bollywood till date, with the top slot being currently held by the Sanjay Leela Bhansali directorial Padmavati.
Though the makers, YRF have gone all out to ensure the success of Tiger Zinda Hai, looking at the total budget of the film, apart from raising a few eyebrows, begets the question about recoveries. However, given the fact that the Salman Khan – Katrina Kaif starrer has been one of the most keenly anticipated releases of 2017, the film has already managed to generate tremendous amount of hype surrounding it. If that wasn't all, Tiger Zinda Hai that also sees one of the widest releases across 5700 screens in both the domestic and international markets combined is piqued to end 2017 on a thunderous note.
In fact, Rajender Singh Jyala, Chief Programming Officer - Inox Leisure Limited states that the film that already has tremendous buzz around it has seen very strong advance bookings. "Tiger Zinda Hai is showing tremendous buzz. Music is topping the chart and advance booking is very strong across INOX Multiplexes. We are looking forward for a Blockbuster week with extended weekend with X-mas holiday on Monday. Going by the buzz and advance sales trend Tiger Zinda Hai will surely be one of the highest grossing films of all times".
Echoing a similar sentiment Amit Sharma, Managing Director- Entertainment, Miraj Group adds, "Fans have been eagerly waiting for Salman Khan and Katrina Kaif's action packed Tiger Zinda Hai. In Miraj Cinemas, the advance bookings for the mega action entertainer of the year have shown over 50% booking by Wednesday itself and we are bullish on the movie, as Tiger Zinda Hai as the most promising festive entertainer. When it will release on Friday, we expect a rush from fans and audiences to start buying out tickets before it receives the houseful tag everywhere. It is true that we haven't seen a big scale entertainer for a while now and Tiger Zinda Hai has everything in it which of course will finally bring cheer within trade as well as audience."
If that wasn't enough, Tiger Zinda Hai has the added advantage of a near clear run till the second week of January 2018 to maximize profits from box office collections.