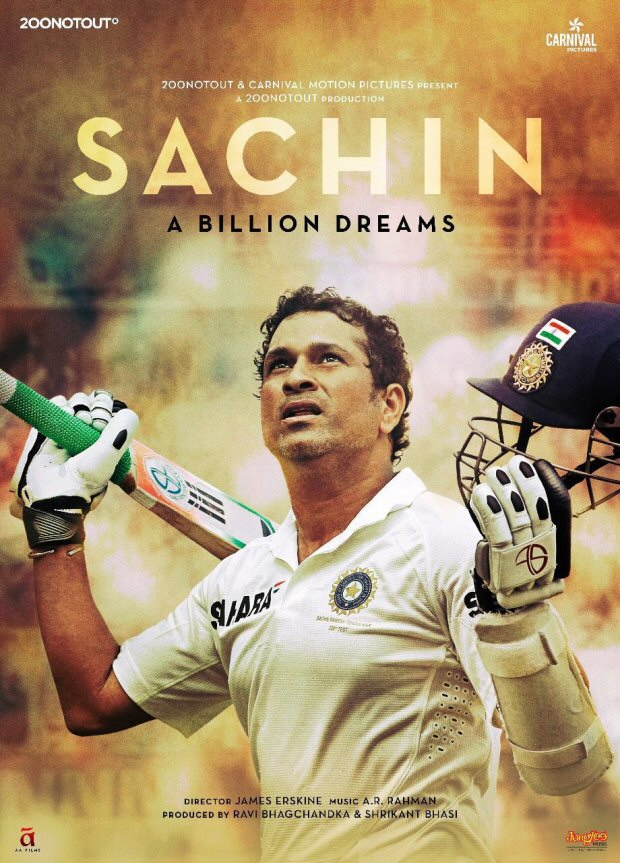 Sachin – A Billion Dreams has won two awards at the recently concluded 11th Tehran International FICTS Festival 2018. The film won the awards competing against dozens of sports films that were screened over the 4 days of the festival. The Honorary Diploma and Festival Trophy for the Best Director of a Long Documentary went to James Erskine and the Special Award for the Best Film in the Long documentary section went to Ravi Bhagchandka.
The docu-drama was the first to have had a wide theatrical release and the highest box office collections for its genre during its release in India. Commenting on this new milestone for the film, Ravi Bhagchandka, the producer said, "We are humbled that our tribute to the legend of cricket, Sachin Tendulkar has received accolades at an international forum. We are glad that the story of Sachin Tendulkar fulfilling the dreams of a billion Indians by winning the cricket World Cup is touching hearts the world over and taking the sport of cricket to new audiences globally. The film will now go to the finale of the festival to be held in Milan, Italy in November 2018."
The 11th Tehran International FICTS Festival was held from 16th to 18thJanuary, 2018 under the supervision of FICTS in collaboration with the Olympic and Paralympic Committees, the Ministry of Culture, of Sports and Youth, the Ministry of Labour and Social Affairs of the Islamic Republic of Iran. The feature-length, short and documentaries included films from over 23 countries including Japan, Nigeria, Malaysia, Lebanon, Turkey, South Africa, etc.
James Erskine, the director of Sachin – A Billion Dreams said, "It is a great honour that my work on telling the story of India's greatest cricketing legend has been appreciated on a global stage. Scripting his journey for the big screen involved interacting with Sachin, his family, his teammates as well as players from rival teams and others and I am happy that the emotions are reaching out to a global audience. We are hopeful of more accolades coming our way as the film travels the festival circuit."
The 'World FICTS Challenge' Worldwide Championship of Cinema, Television and Sport Culture comprises 16 festivals in 5 continents and is organised by the Federation Internationale Cinema Television Sports (FICTS or International Sports Movies TV Federation). The festival promotes the positive values of sport as a tool for social change through sports films of esteemed directors and in the world of cinema and television.