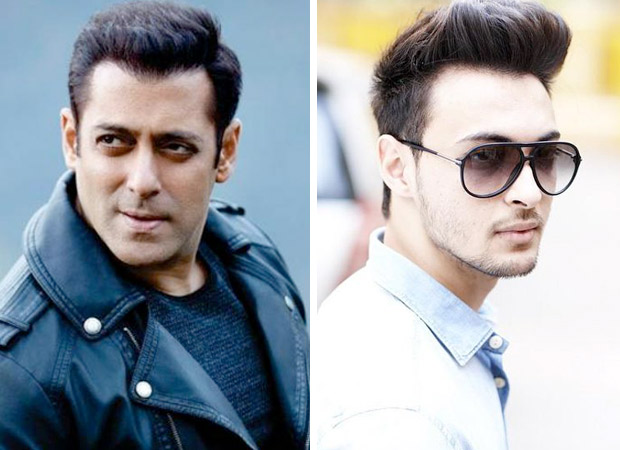 It's final. Salman's youngest brother-in-law, his darling sister Arpita's husband Aayush Sharma is to be launched by Salman Khan and his brothers.
Interestingly, this long-pending decision to launch Aayush has now been taken to the next level at a time when Salman has passed over the reins of his career-related business to his brother Sohail Khan.
Says a close friend of Salman's, "It is significant that Aayush is being finally launched now, when Salman has sacked his business manager and asked his brother to look after his professional interests. It shows that Salman wants to keep his superstardom within the family."
Significantly, Salman's business manager Reshma Shetty was given the marching orders without any reason for the ouster.
Friends of the Khans say the parting with the manager is 'amicable' and conditional. Ms Shetty can be asked back to take charge of Salman's career again.
In the meanwhile, preparations are on full-throttle for Aayush's star launch. Says Salman's friend, "He is being trained to be an all-rounder in stunts, histrionics, and the works. Aayush will be launched in a big-budget action-romance by Salman Khan Productions. It isn't decided yet who will direct Aayush's debut film. But, we've heard Ali Abbas Zafar (who directed Salman's 2016 blockbuster Sultan and is currently directing Salman in Tiger Zinda Hai) is being roped in to direct Aayush's launch."
Aayush assisted Ali Abbas Zafar during the making of Sultan.