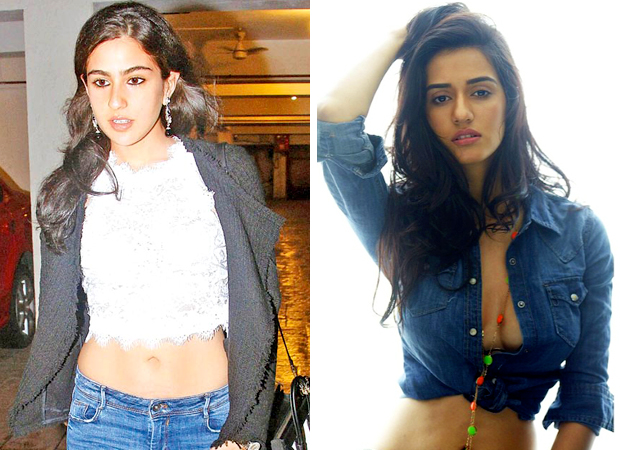 Master film maker Karan Johar's film Student Of The Year not just gave Bollywood a huge hit at the box-office, it also transformed the trio of Varun Dhawan, Siddharth Malhotra and Alia Bhatt into sensational overnight stars. That's the reason it came as no surprise when Karan Johar decided to make a sequel of the film, many of the Gen-Next stars were training their guns to give their best shot in case they the 'eternal call' to audition for the much coveted roles.
Readers may recall that, piping many a hopeful, the names that made it to the final cut were that of Tiger Shroff, Disha Patani and the TV actress Tara Sutaria. No sooner the names of Tiger Shroff and Disha Patani were announced; it increased the curiosity about the film multifold, considering that both are apparently dating. Many felt that, because of the real life chemistry between Tiger Shroff and Disha Patani, the second installment of Student Of The Year could get translated into reel life sizzling chemistry between the duo.
The latest update that Bollywood Hungama has is that, the beautiful Disha Patani has now been replaced. And the PYT who has replaced her is none other than Sara Ali Khan, the famous daughter of Amrita Singh and Saif Ali Khan. And the reason which has been reportedly cited for Disha Patani being replaced is that, since Sara Ali Khan's debut project opposite Hrithik Roshan was taking much time to get started, the starlet's mother Amrita Singh allegedly had a long conversation with Karan Johar and expressed her desire about her daughter Sara Ali Khan being launched by him. If the buzz is to be believed, then, it is not just Disha Patani who has been replaced, her counterpart Tara Sutaria has also been replaced. Apparently, the hunt for the second heroine who will be replacing Tara Sutaria has just started. The only constant factor in the sequel of Student Of The Year is Tiger Shroff.
Considering that, Sara Ali Khan will now be seen making her grand debut in the sequel of Student Of The Year, what remains to be seen is that, will the film do the same wonders to her career, the way it did for Alia Bhatt. Watch this space for developments.