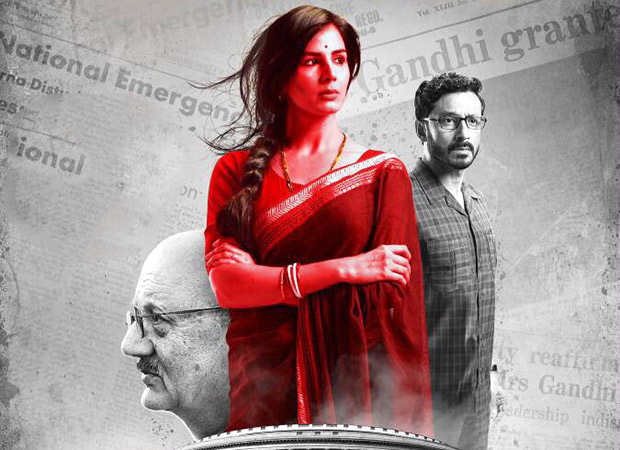 Indu Sarkar finally released today but the problems don't seem to end for the film. The Congress, at first, protested and accused the filmmakers for distorting history and showing their party and its leaders in bad light. They prevented director Madhur Bhandarkar and his team from promoting the film at Pune and Nagpur. Then the Censor Board tried to cut a number of references and dialogues in the movie. But ultimately, much of it was retained.
And now, the Congress has once again arisen to create problems. The Friday morning show of Indu Sarkar was cancelled at a multiplex in Thane near Mumbai after the workers of the political party protested. The activists were led by Congress's Thane district president Manoj Shinde. They barged into the INOX multiplex in Korum Mall and raised slogans condemning the film and Madhur Bhandarkar.
They even attempted the climb on the podium near the screen and continued their slogans not just against the film and its director but also against the Bharatiya Janata Party government in Maharashtra and the Centre.
Manoj Shinde then spoke to the mediapersons and accused Indu Sarkar makers for deliberately attempting to malign the image of former Prime Minister Indira Gandhi, who they said, have contributed a lot to India. They also claimed that they will not allow the film to be screened and warned theatre management of dire consequences if it continued the show. The scared theatre management then decided to cancel the show and refunded the ticket amount to the patrons. Manoj Shinde also said that they were disgusted at Madhur Bhandarkar for making Indu Sarkar despite being a Maharashtrian.
A few days ago, Congress' Leader of Opposition in Maharashtra Radhakrishna Vikhe-Patil and Mumbai Congress President had approached Chief Minister Devendra Fadnavis' intervention to stop the film's release. He had warned that if Indu Sarkar distorts historical facts to malign Congress leaders, his party activists would take to the streets.
Indu Sarkar stars Kirti Kulhari, Tota Roy Chowdhury and Neil Nitin Mukesh. It is based on the horrors of the 1975 Emergency announced by Indira Gandhi.