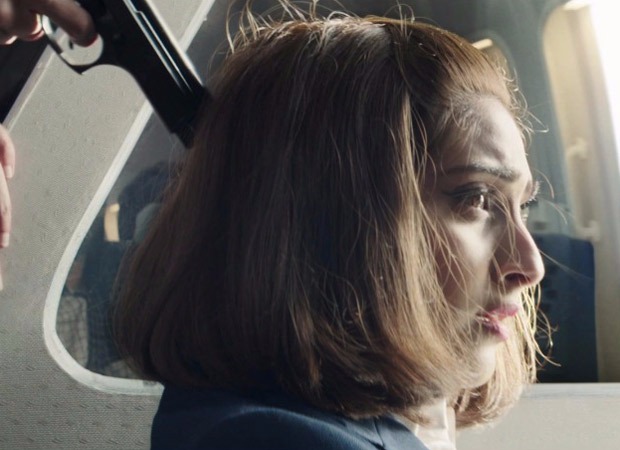 The year 2016 saw the rise of Sonam Kapoor- the actor. Ever since the actress made her debut in the industry with Saawariya, she was always praised for being the fashion icon. With Ram Madhvani's Neerja last year, Sonam Kapoor broke pre-conceived notions about her and got the much needed critical acclaim. Adding another feature to her hat, Sonam Kapoor was honoured with special jury mention at the National Film Awards 2017.
Neerja was a biopic on a PanAm flight attendant Neerja Bhanot who saved several lives when her plane was hijacked by terrorists at Karachi airport in the year 1986. She was 23 years old and the youngest recipient of Ashok Chakra. The film went on to reach the 100-crore club. But, Neerja Bhanot's family claim they have not received the deserving profits that the film made.
Over a year since the release of Neerja, Neerja Bhanot's family have accused the producers of the movie – Bling Entertainment Solutions Ltd - of a breach of contract. The lawyers of the Bhanot family and the makers have reached a stage where the matter will be either taken to the Punjab and Haryana High Court. According to the sources, a notice of arbitration, the first step in a dispute of this nature, has been sent to the chief managing director of Bling Entertainment Solutions Ltd and co-producer of the film, Atul Kasbekar by Neerja Bhanot's brothers Akhil Bhanot and Aneesh Bhanot. The production company had entered into an agreement with now deceased mother of Neerja, Rama Bhanot, to produce a film on the late flight attendant.
It had been learned in its legal correspondence through the advocate, Anusha Nagarajan, the makers were supposed to share 10 percent of the net profit with the Bhanot family. Instead, they shared a very small fraction of the earnings which cited contractual obligations. The legal notice also brings into the limelight about the rights agreement which was made between the family and the production company. The agreement stated that the production, distribution and exploitation of the film would be primarily will be undertaken by Bling and entities affiliated to Bling. No part of the rights, the family claims, could have been assigned by Bling to any third party.
The production company has claimed the profit sharing came down to another contract which was made between them and Fox Star, which co-produced the movie. Not just that, apparently both the parties' legal representatives came met at the office of former Union law minister and senior lawyer Kapil Sibal in October 2016 to solve the issue amicably. But, no result came out of it.
The Bhanot family and the producers are yet to respond to the legal battle.