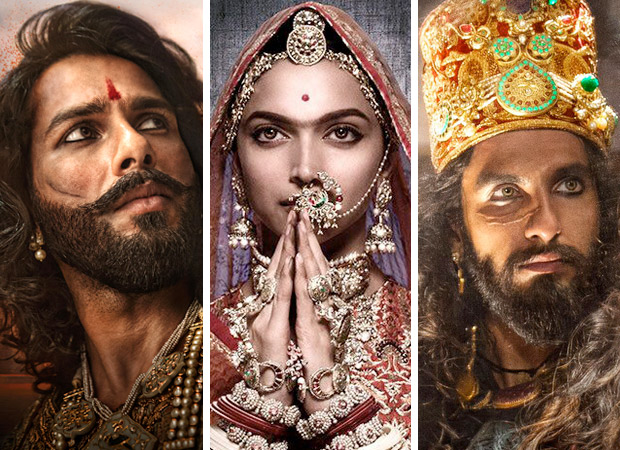 Sanjay Leela Bhansali can finally heave a sigh of relief with institutions coming out in support of his film Padmavati. Despite several pleas and protests being filed against the film on varied grounds that are related to distortion of historical facts, the Supreme Court as well as CBFC stands united as they have favoured the release of the film.
As a response to a plea filed by Siddharajsinh Mahavirsinh Chudasama and 11 others, on November 10, Supreme Court refused to stay the release of Padmavati after the Allahabad High Court too declined the plea to ban the film. Reportedly, in an apex court bench headed by Chief Justice Dipak Mishra, the complainants sought a ban of the film along with a demand of setting up a team of historians to verify the accuracy of Padmavati's script. They wanted to be assured that the film doesn't feature any distortion in the portrayal of Rani Padmini's character. But the bench refused to entertain the plea demanding a ban.
Furthermore, the said plea, according to reports, also claimed that the ghoomar dance [picturized on Rani Padmini] is contrary to the traditional ghoomar form. In support of these activists, was also a CBFC member as well as BJP member Arjun Gupta who further went on to write a letter addressing Home Minister Rajnath Singh wherein he asked him to book Bhansali on the grounds of treason for distorting history.
However, staying away from these comments, Prasoon Joshi, who is currently heading CBFC, not only vouched in support of Sanjay Leela Bhansali but also asserted that the comments made by Gupta are solely his own opinion. He further also maintained that it doesn't represent the CBFC point of view in manner and the board not only respects Sanjay Leela Bhansali but also supports him in his endeavors.
Starring Deepika Padukone, Ranveer Singh and Shahid Kapoor in lead roles, Padmavati is slated to release on December 1.