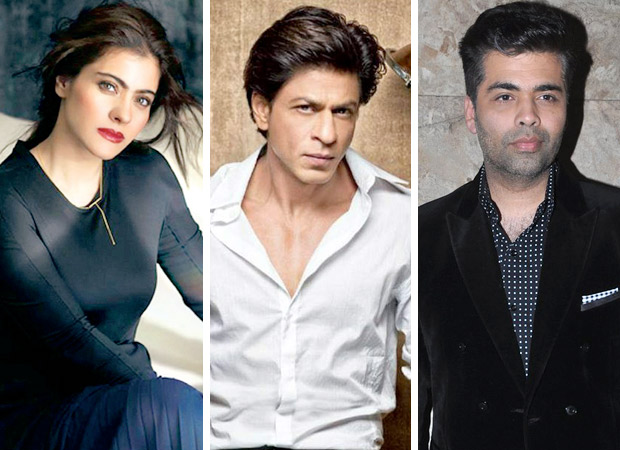 Yesterday's BFF are today's sworn enemies? Kajol, it seems, has lost two of her three best friends in the film industry for the sake of her husband. With Aditya Chopra, she fell out in 2012, when during the release Ajay Devgn's Son Of  Sardaar he took on Yash Chopra's Jab Tak Hai Jaan. Kajol, understandably stood by her husband in this war of words.
Aditya Chopra didn't invite her to the Jab Tak Hai Jaan premiere.
Now, we are unlikely to see Kajol at any Karan Johar premiere. The 25-year old friendship hurled to a stop when Karan Johar apparently made uncharitable remarks about Kajol to a young A-list actor who is very close to him. Not in his wildest dream did Karan Johar realize that this actor would put him in such a mushkil.
Apparently the young actor, known to carry tales from one party to another (most of them true, unfortunately) blurted out all the catty comments about Kajol to her husband who was understandably incensed.
Ajay, apparently, asked this A-list star-actor why he had divulged all Karan's bitchy comments to the bitched-about actress' husband.
To this the A-list actor replied, "If he can speak like this about one of his best friends whom he has known for 25 years, he can badmouth me also."
This is where Kajol lost her second best friend in the industry.
That leaves her with Shah Rukh Khan, her third Bollywood buddy. And, I seriously doubt he is going to forsake Kajol for the sake of KJo.
As an actor very close to both Khan and Johar puts it, "Shah Rukh knows Karan Johar too well. Some time ago, Karan had fallen out with Shah Rukh when he bitched about Shah Rukh Khan to his wife Gauri Khan. For almost a year, Shah Rukh Khan stopped talking to Karan Johar while Karan continued to be friends with Gauri Khan. He is not getting into any cold zone with Kajol for KJo's sake."