Audiences may be aware that this is not the first time Akshay Kumar has stood up for a cause related to women! The actor has started varied projects like free self-defence training for women empowerment. This time around, he plays the protagonist in the film Pad Man which aims at breaking period taboos. Going a step ahead in his objective, Akshay has held a special screening of Pad Man. It is held on February 6 that is today, for our honourable Prime Minister Narendra Modi.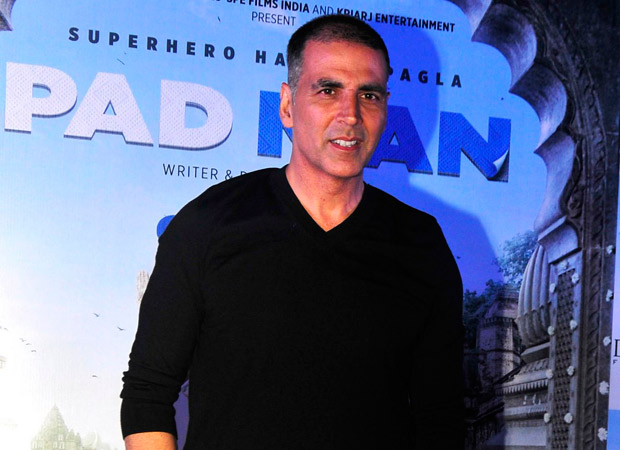 After sanitation, Akshay Kumar has now taken on menstrual hygiene. In order to create more facilities for women across the country, specifically in rural areas, the actor is aiming at increasing the reach of his film. For the same, he has been holding special screening for VIP politicians in the country to create an impact.
Now we hear that next in the list is not just honourable Prime Minister Narendra Modi but also Information & Broadcasting Minister Smriti Irani. He has already screened the film specifically for Gujarat chief minister Vijay Rupani.
However, the actor wants to continue his efforts in this direction even after the release of Pad Man. From what we hear, post the screening, Akshay Kumar also wants to discuss on possibilities of promoting menstrual hygiene with our Prime Minister. The actor wants to take it a step further by creating a short film on the same for Doordarshan. His aim is to help create awareness about menstruation across the rural areas.
After receiving approval from the ministry, the team wants to create five short films of two minutes each. It will feature Akshay Kumar asking women to make use of sanitary pads for periods and promote women's health.
On the other hand, providing assistance will also be the original Pad Man Arunachalam Muruganatham. He would be raising the issue of GST and other taxes that are levied on sanitary pads. The two will also speak to the minister to provide pads at subsidised rates. However, the PM is yet to give a nod for the same since he can make it only if his schedule permits.