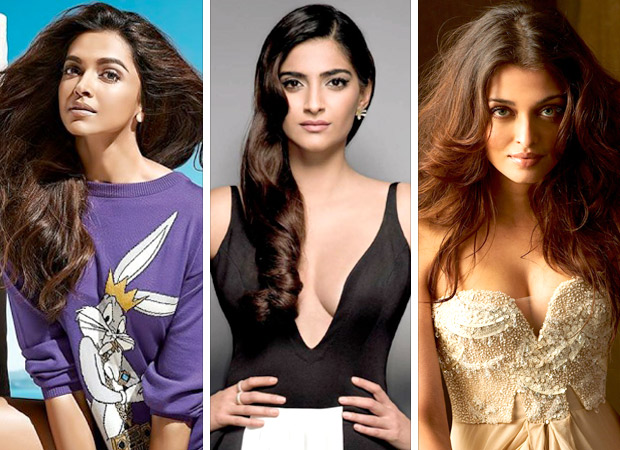 Actresses Sonam Kapoor and Aishwarya Rai Bachchan have been the brand ambassadors of the brand L'Oreal Paris for a while now. They have even represented the brand by walking the red carpet at the prestigious Cannes Film Festival in the past.
Fans can rejoice that both the actresses are set to walk the red carpet at the 70th Cannes Film Festival next month. They will be joined by newest face of the brand Deepika Padukone. It was only this year Deepika came onboard and became the part of the star-studded family.
Aishwarya Rai Bachchan and Sonam Kapoor started their Cannes journey in 2002 and 2011, respectively. This year, it will be Deepika Padukone's debut at the prestigious Cannes Film Festival. They will showcase the transformational power of make-up and a kaleidoscope of styles as they represent the cosmetic brand L'Oreal Paris.
Besides these three Bollywood actresses, Hollywood actresses Julianne Moore and Eva Longoria who are also a part of the L'Oreal Paris family will be walking the red carpet and have an interaction with the Bollywood ambassadors.
Raagjeet Garg, General Manager, L'Oreal Paris said in a statement, We're happy to announce that Aishwarya Rai Bachchan, Deepika Padukone and Sonam Kapoor will be representing L'Oreal Paris and India at the Cannes Film Festival this year. This year is very special to us as L'Oreal Paris celebrates two decades of being the official makeup partner for Cannes." The Cannes Film Festival will run from May 17 to 28.