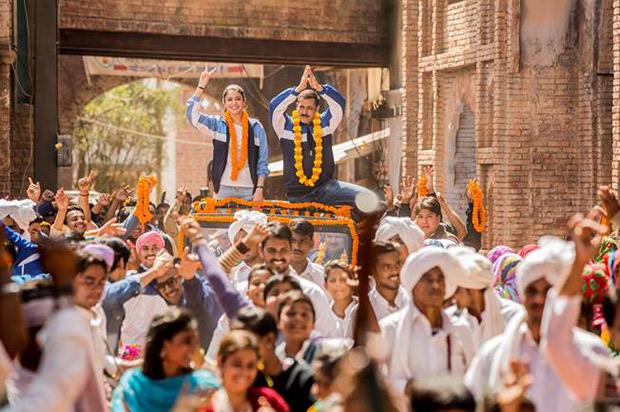 Ahead of its China release later this year, Yash Raj Films' mega blockbuster Sultan sets the stage by winning the prestigious Best Action Movie award at the Shanghai International Film Festival. This Salman Khan- Anushka Sharma starrer is the first Indian film to win this award.
Within the Shanghai International Film Festival, the Jackie Chan Action Movie Week focuses on a selection of the best in action, special effects, and performances by action stars from China and the Asia Pacific. Action from the region is emulated globally on film and TV. Given that a combination of judge assessment and audience vote at the festival decides the winners, Sultan's wide appeal and impressive action has won over international audiences.
Prakash Gupta, Consul General of India, Shanghai, accepted this award on behalf of Yash Raj Films.
Avtar Panesar, Vice President, International Operations, said "Sultan has broken new ground in presenting classic, home grown Indian action on the big screen. The love from audiences in China is very gratifying, and the top prize at the Jackie Chan Action Movie Week is an achievement that we are proud of." Director Ali Abbas Zafar adds, "We are very happy with all the love and respect we got at SIFF. Receiving an award under the action category from Jackie Chan is just super special. As a child he has been one of the most inspiring action stars for me and many Indians. Sultan is about desi, Indian wrestling and its raw power. Amidst a selection of brilliant action films that present the most refined martial arts, the film's win is rewarding, and reflects that a good story based in action has universal appeal."
In 2016, the Best Action Movie award had been given to IP Man 3, a cult Chinese action franchise that is popular worldwide. Sultan had also received a standing ovation during screenings at the esteemed Busan International Film Festival.